"Officially my first nominee for Best Damn Dish of 2017!" We were reviewed by Cincinnati Magazine, they had some nice things to say.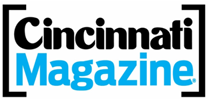 Read Review >
Enjoy tastes from

Indonesia

Taiwan

Hong Kong

Philippines

Korea

Japan

Indonesia

Thailand

Myanmar

Laos

China

Tongo

crafted into fusion style recipes.
These techniques have taken years to perfect and a just the right chef to deliver.
0
Renowned chef Michael Ly
Unlike Anything You've Tasted Before
Chef Michael Ly has spent years crafting his talents, now he brings something even more amazing to the plate.
Flavors from across Pacific Rim!
Contact Us
Get in Touch
Planning a party or special event? Give us a call or drop us a line and we'd be happy to help you make your event even better.
---
The Pacific Kitchen
---
Restaurant Hours
Lunch served Monday thru Friday / Dim Sum Saturday & Sunday
Monday - 11am to 9:30pm
Tuesday - Closed
Wednesday and Thursday: 11am to 9:30pm
Friday - 11am to 10:30pm
Saturday - 11am to 10:30pm (Dim Sum 11am to 3pm)
Sunday - 11am to 9:30pm (Dim Sum 11am to 3pm)